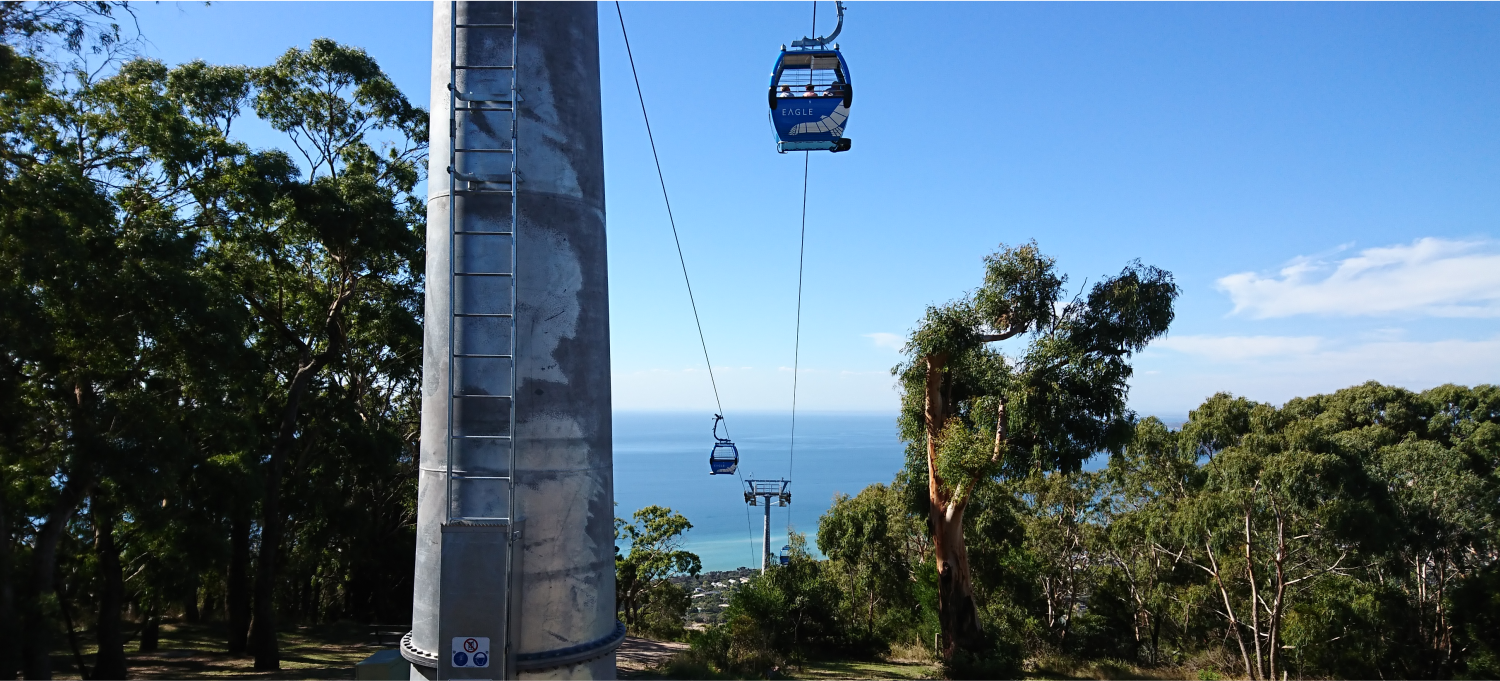 CHECKOUT OUR REVIEWS
  
WINTER SCHOOL HOLIDAYS
We are available every day during the winter school holidays for our popular Mornington Peninsula wine tours, Hot Springs Tours, day and night restaurant transport as well as airport and city transfers PLUS transport to family friendly Peninsula destinations such as Enchanted Maze and the Arthurs Seat Eagle.
WINE TOURS
Our wine tours are available every day for small groups of two to seven and include visits to four to five wineries as well as a multi course Tapas lunch and a glass of wine each.
Find out why we are rated number one for small groups tours on Trip Advisor by booking your tour today by phoning Paul on 0414 704 801 or emailing us at info@amourofthegrape.com.au.
We also offer weekday discounts for couples as well as discounts for groups of four or more.
Pick-ups are available from anywhere across the Mornington Peninsula as well as the Melbourne CBD, southern and eastern suburbs and Frankston Train Station.
NEW WINES:
There are some fantastic new releases out at the moment including The Cups Estate 2015 Syrah, Myrtaceae's Selwyns Fault Rose and Ten Minutes By Tractors' 2017 Pinot Noir. All highly recommended.
PENINSULA WINES AWARD WINNING
A big congratulations to Myrtaceae winery for winning the recent International Cool Climate Wine Show for their amazing Rose. A fantastic effort by John and Julie Trueman considering they are the smallest winery on the Peninsula.
Also congrats to Red Hill Estate for their silver medal in the same competition with their incredible 2016 single vineyard Chardonnay and Pinot Noir.
MORE THAN JUST WINE
Don't feel like you have to miss out just because you are not a wine drinker. We can cater tours specifically to your requirements with visits to places such as Mock Red Hill Cider, Bass and Flinders Gin Distillery, Red Hill and St Andrews Beach Brewery, Main Ridge Dairy, Red Hill Pantry, MP Chocolates and Peninsula Gourmet Emporium. So whatever your taste buds we can design a tour to suit you.
NIGHT TRANSPORT
Amour Of The Grape Tours offers a safe. reliable pre-booked transfer service for small groups of two to seven every night to your favourite restaurants on the Mornington Peninsula including our magnificent winery restaurants such as Petit Tracteur, Polperro, Pt Leo Estate, Montalto, Paringa, Pier 10 and Port Phillip. Don't spoil your night by driving or trying to find a non existent taxi – let us take care of all your transport needs. To book phone Paul on 0414 704 801 or email us at info@amourofthegrape.com.au.
MORNINGTON and BALNARRING RACES.
The race dates have now been released for the 2018-19 racing season beginning on August 1. Check out the dates on our horse racing page for Mornington and Balnarring races. We offer return transport to all meetings allowing to enjoy your day at the races without the stress of driving home.
PENINSULA HOT SPRINGS
The new Stage 3 of this incredible attraction is set to open soon. The expansion includes nine more pools and an open air amphitheatre. Amour Of The Grape Tours runs return transport, including lunch packages, to this amazing venue every day – including Melbourne pick-ups. Packages start from as little as $90 per person
HALF DAY TOURS.
For those who are looking for a quiet, relaxing Sunday but who want an early finish to be ready for work on Monday morning, we also offer half day tours on Sundays. A great, value way to still savour the best the Mornington Peninsula has to offer.
PHILLIP ISLAND PENGUIN PARADE.
Amour Of The Grape Tours offers nightly return transfers to the famous Penguin Parade for small groups of two to seven with bonus stops at the spectacular Pyramid Rock and Phillip Island Chocolate Factory. To book phone Paul on 0414 704 801 or email us at info@amourofthegrape.com.au.
PENINSULA FOOTBALL LEAGUE.
Looking for transport so you can enjoy watching your local footy team with a few beers with your mates without the stress of driving home or finding a non-existent taxi, give us a call on 0414 704 801 and we can get you to and from the game in comfort.
ACCOMMODATION.
If you have yet to book your Mornington Peninsula accommodation feel free to ask for our recommendations when you book a tour with Amour Of The Grape Tours.