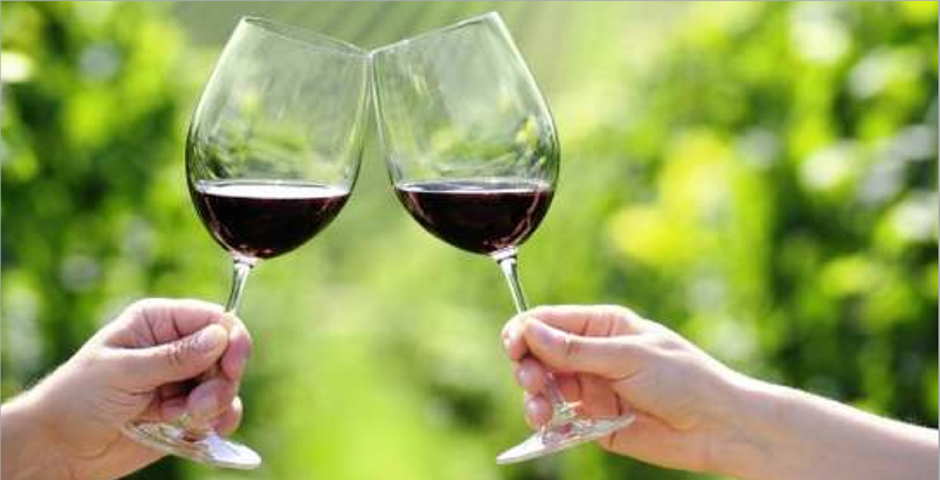 CHECKOUT OUR REVIEWS
  
MORNINGTON PENINSULA WINERY TOURS
*PRIVATE AND PUBLIC TOURS AVAILABLE FOR GROUPS OF TWO TO SEVEN. NOW TAKING BOOKINGS FOR LATE WINTER AND SPRING. THIS IS AN EXCITING TIME OF THE YEAR TO VISIT OUR BEAUTIFUL MORNINGTON PENINSULA WHEN THE WEATHER IS GETTING WARMER, THE VINEYARDS ARE AWASH WITH COLOUR AND THE WINERIES ARE RELEASING THEIR NEW VINTAGES. To book phone Paul on 0414 704 801.
WE ARE AVAILABLE EVERY DAY FOR OUR POPULAR MORNINGTON PENINSULA WINE TOURS. WEEKDAY AND GROUP DISCOUNTS AVAILABLE. TO BOOK PHONE PAUL ON 0414 704 801 OR EMAIL US AT info@amourofthegrape.com.au.
*Available daily for small groups of two to seven. (Groups of up to 11 available on specific request).
*Weekday and Sunday discounts available for couples and discounts for groups of four or more available every day (except long weekends and summer school holidays).
*Prices start from just $150 per person and depend on how many people in your group and your pick-up location.
Through our close relationships with the Mornington Peninsula wineries, we can ensure you get personalised attention and a chance to taste some of Australia's finest drops while experiencing panoramic views.
You may even get a chance to meet the winemaker themselves. Being locally based enables us to know our cellar doors and we always stay up to date on what is available, are aware of when new vintages are released and when particular styles are out of stock.
And unlike many of our competitors, at Amour Of The Grape Tours we are actual wine buffs ourselves who will certainly be able to give you advice on the best wines to try and how to start building up your own wine collection.
We also love helping new wine drinkers gain an understanding and appreciation of the incredible amount of time and patience that goes into producing our amazing Mornington Peninsula wines.
The Mornington Peninsula is famous for but certainly not limited to its Chardonnay, Pinot Noir, Rose, Pinot Gris and cool climate Shiraz but whatever blend strikes your fancy, we can find a winery to suit your tastes.
Tour includes pick-up and drop-off from your home or accommodation, as well as as a multi course Tapas lunch and a glass of wine each at either Mont Rouge Estate, Pier 10, The Cups Estate. Montalto or Green Olive plus wine tasting at four to five wineries including the above wineries plus Eldridge, Fenian, Abelli, Kyberd Hills, Red Hill Estate, Pt Leo Estate, Ocean Eight, Port Phillip Estate, Yabby Lake, Montalto, Ten Minutes by Tractor, Elan, Kerri Greens, Myrtacae, Panton, Quealys, Principia, Stumpy Gully and Nazaaray.
Other wineries also available to visit upon request.
Optional visits to one or more of Mock Red Hill Cider, Mr Little Cider, Red Hill Cheese, Main Ridge Dairy, Bass and Flinders Gin Distillery, Peninsula Gourmet Emporium, Red Hill Pantry, MP Chocolates, Sunny Ridge Strawberry Farm, JimmyRum Distillery and/or Red Hill, Jetty Road or St Andrews Beach Brewery also available as part of our  wine tours.
No two tours are the same so to assist us in planning the day we encourage you to discuss with us your preferences in wine styles. We are then able to plan the day taking into consideration your likes and dislikes.
If you have any specific wineries you wish to visit on your tour, we are also happy to accommodate your requests.
We pick-up and drop-off from your home or accommodation with pick-ups between 9.30am and 10.45am depending on your location while return drop-off is between 5pm and 6.30pm.
Typical features of our Tours:
Mornington Peninsula owned and operated business, giving local service and knowledge.
We visit 4-5 cellar doors, allowing for a fun, leisurely day out and the opportunity to chat with cellar door staff. Specific cellar doors available on request.
Optional visits available to Mock Red Hill Cider, Mr Little Cider, Peninsula Gourmet Emporium, Red Hill Brewery, Jetty Road Dromana Brewery, St Andrews Beach Brewery, MP Chocolates, Main Ridge Dairy, Bass and Gin Flinders Distillery and/or Red Hill Cellar Door and Pantry.
Our tours are designed for small groups of 2-7 people. All tours are public tours with a private tour only guaranteed by specific request or if you have a group of five or more.
Groups of up to 11 can be catered for across our two vehicles upon specific request.
Pick up and return to your home or accommodation.
Complimentary bottle of water.
Welcome pack per group.
Special dietary requirements catered for (please advise at time of booking).
Mornington Peninsula and Frankston Train Station pick-ups a specialty.
Melbourne eastern and southern suburban pick-ups by arrangements (minimum two people, maximum 3 pick-up points).
CBD pick-ups available. Minimum four people at $200 per person.
Public tour includes multi course Tapas style lunch and a glass of wine each at a boutique cellar door café.
Private tours and specialised itineraries, including personal choice of lunch venue, also available on specific request.
TARIFF GUIDE:
PUBLIC WINE TOUR
SATURDAYS AND SUNDAYS: Mornington Peninsula pick-up @ $190 per person for groups of two, @170 per person for a group of three or four and $150 per person for a group of five, six or seven
WEEKDAYS: Discounted price for Mornington Peninsula pick-ups – $20 off per person for couples (except long weekends and summer school holidays) so $170 per person.
Melbourne CBD pick-up is a minimum of 4 people @ $200 per person. Discounts available for groups of five or more.
Bayside, eastern and south-eastern suburbs pick-ups by arrangement (minimum two people), price on application.
Half day winery tours available on request (except Saturdays, long weekends and January school holidays)
Private tours with lunch at a venue of your choice also available on request.
WHAT TO BRING:
Wear flat shoes; bring a jacket, hat and sunglasses. Dress code is casual.
All cellar doors accept cash and major credit cards and many cellar doors now charge a $5 – $10 tasting fee per person (which is not included in the cost of the tour) but this only applies if you don't buy or order a bottle of wine after your tasting. But not many people can resist buying a bottle after they taste our amazing wines.
Enquire